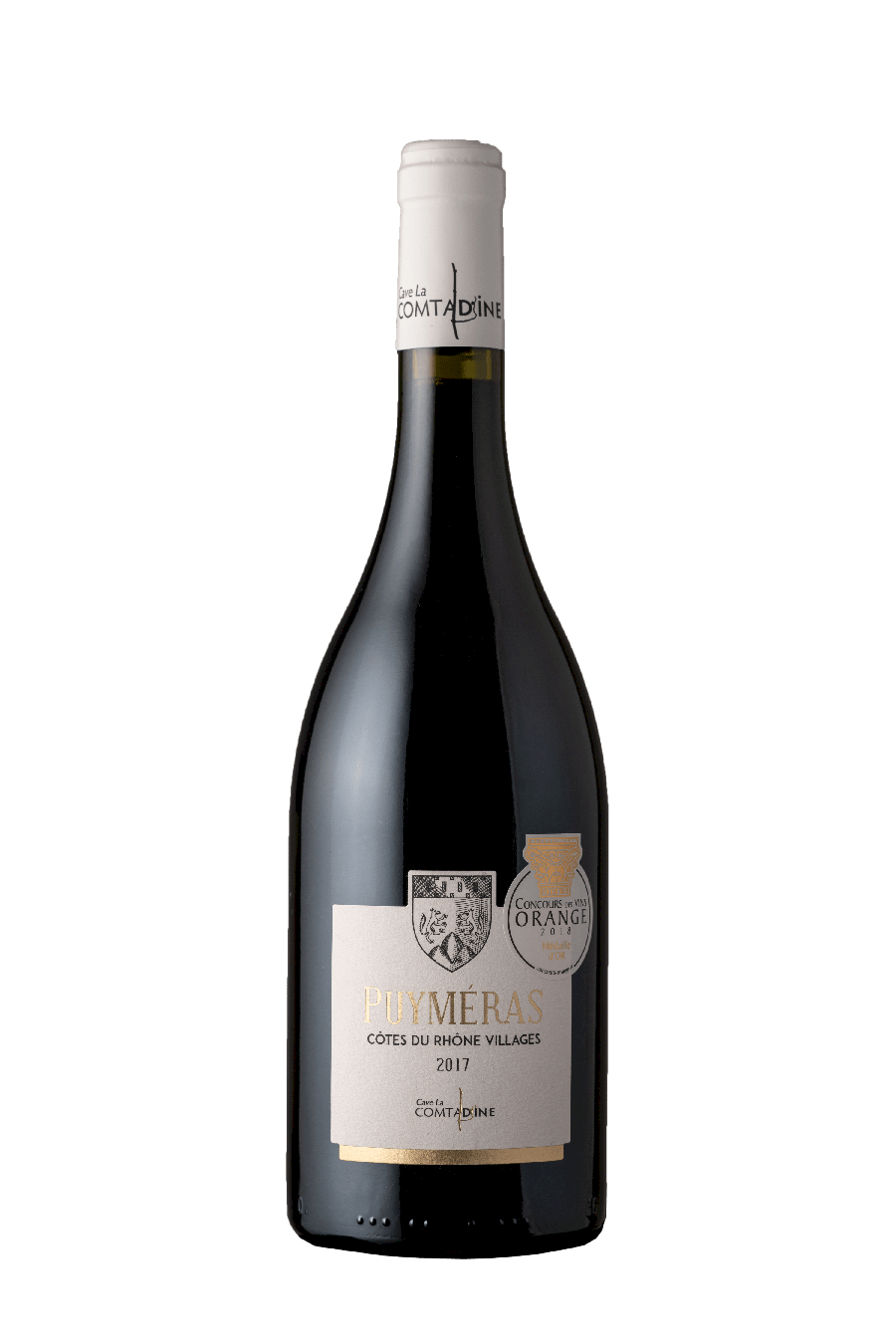 This Côtes du Rhône Villages Puyméras is a deep red colour. It is made up of Syrah and Grenache and has a powerful nose with aromas of red berries.
It is ample and rich on the palate with supple and elegant tannins. It offers a fresh finish characteristic of the appellation.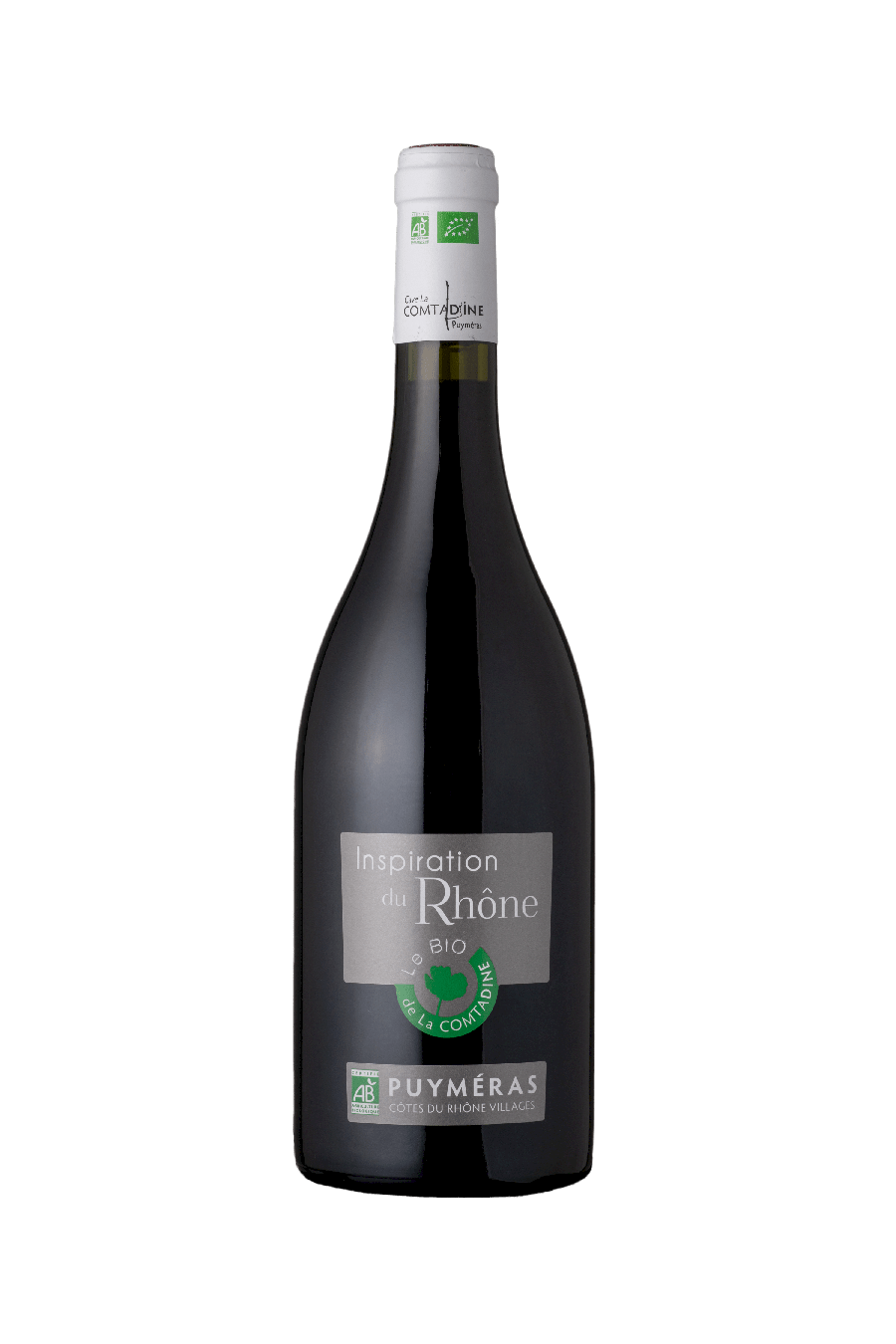 Grenache and Syrah make up this inspiring wine with its beautiful purple flecks and its nose with aromas of ripe fruits such as morello cherry. Touches of spice come to reveal the notes of raspberry.
An elegant and perfectly harmonious wine with roundness and a certain finesse.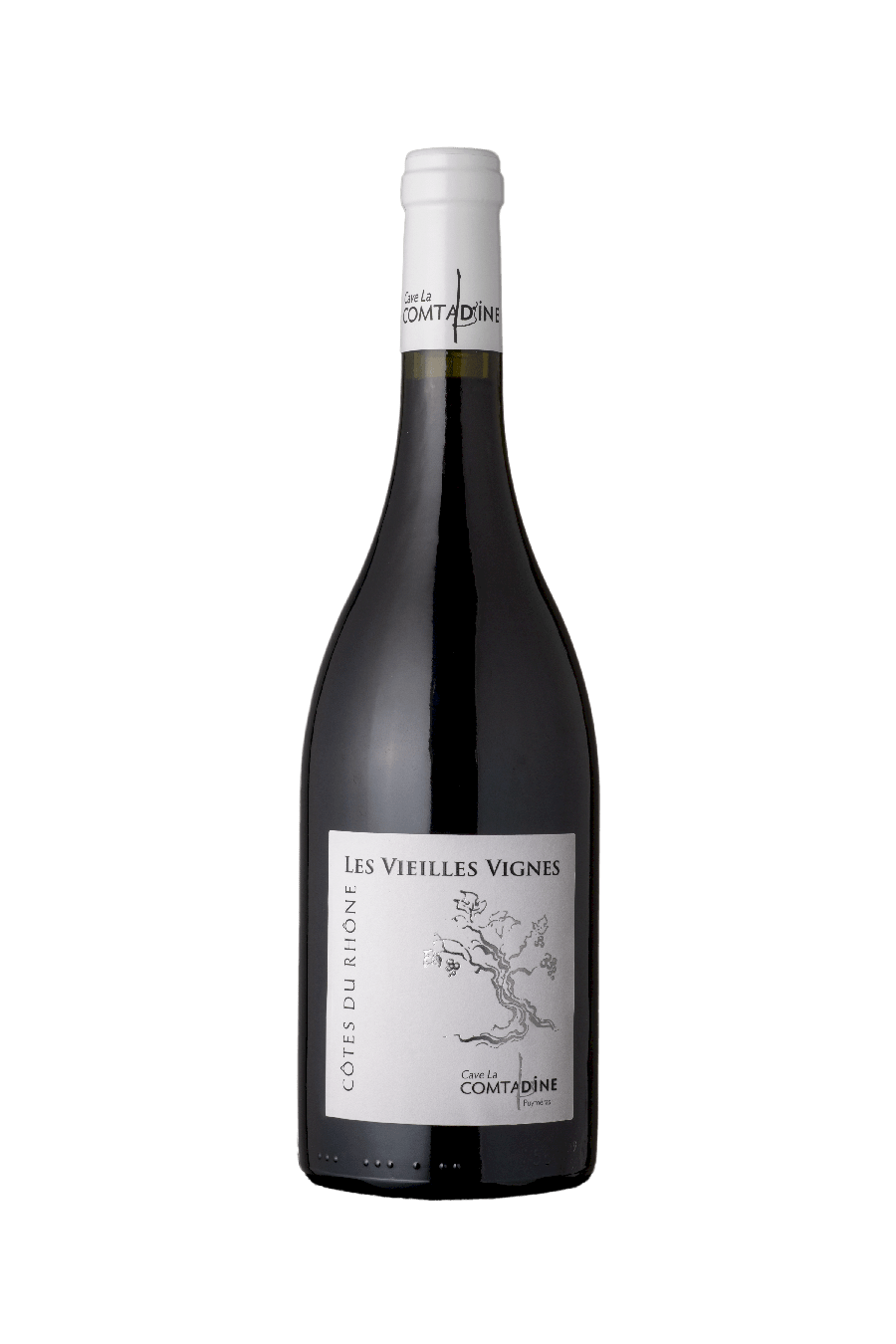 This cuvée is a blend of Grenache, Syrah and Cinsault grapes from the best terroirs of the villages of Puyméras and Mérindol les Oliviers. It is a magnificent burgundy red colour.
It has a very fruity nose with aromas of raspberry and blackcurrant, and is suave on the palate with fine and round tannins.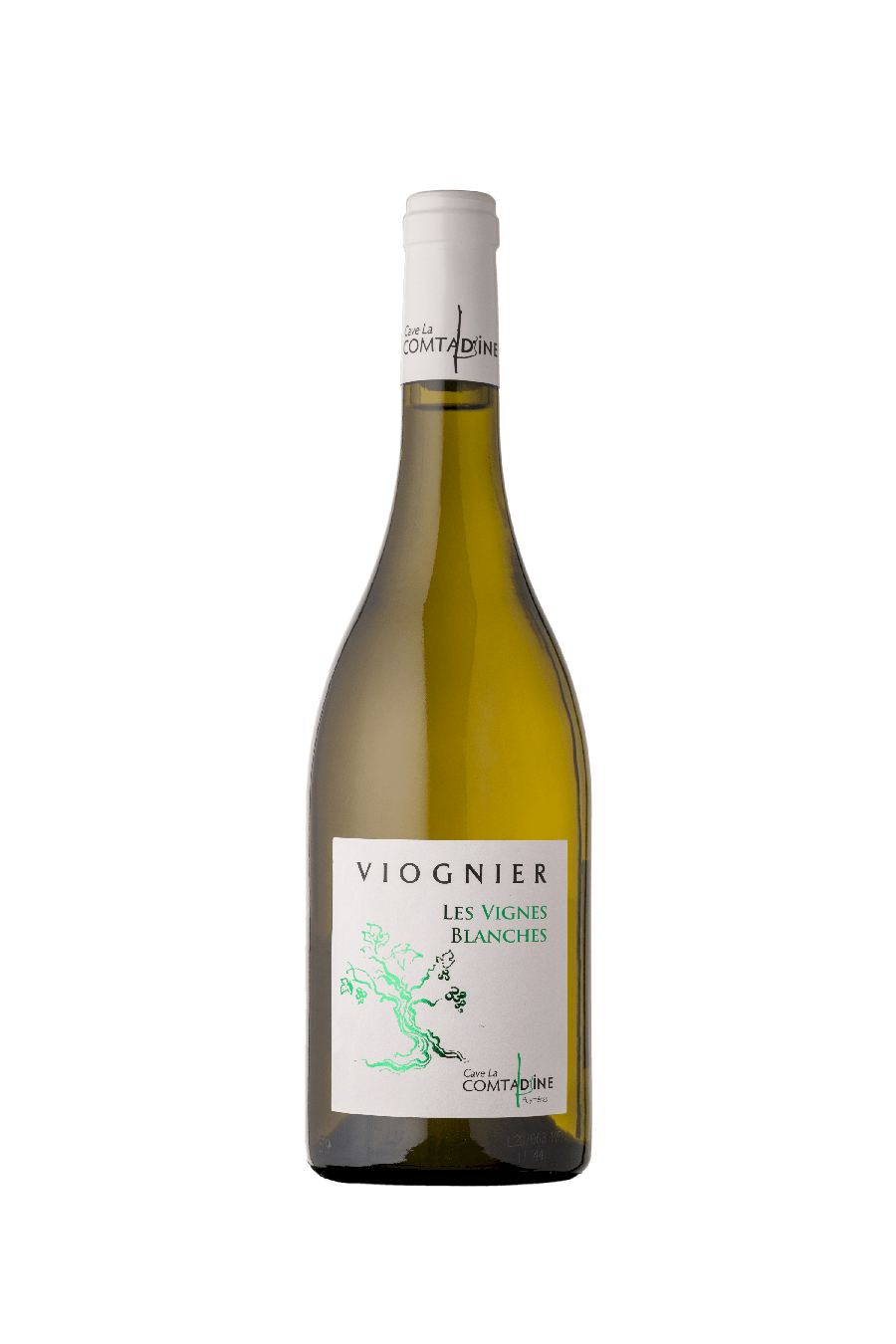 Made exclusively with Viognier, this cuvée is a beautiful light gold colour. The nose offers aromas of acacia and apricot with hints of white peach.
On the palate, it unveils notes of honey and offers a zesty finish.